Datum Download: Top 100 Underpaying Employers
23 August 2018
­
On 6th July 2018, the government released a list of the UK's 'worst-paying' companies throughout 2018. The original list, which included 239 employers throughout England, Wales, Scotland and Northern Ireland, was created and published on the national government website to act as a public 'name and shame' list.
To put things into perspective, a total of 22,400 workers were identified as being underpaid by a total of £1.44m. The back-pay identified by HMRC was for more workers than in any previous single naming list, and has generated record fines of £1.97m.
So, building on the original list, Datum RPO have developed a detailed report listing the top 100 underpaying employers, with additional information including industry, location, etc.
This report also features an analysis of the 100 employers, with graphs representing the proportion of companies based on location and industry.
So, why have we created this report? At Datum RPO, we take compliance very seriously. We ensure that your contingent workers are paid fairly and mitigate against legal and financial risks.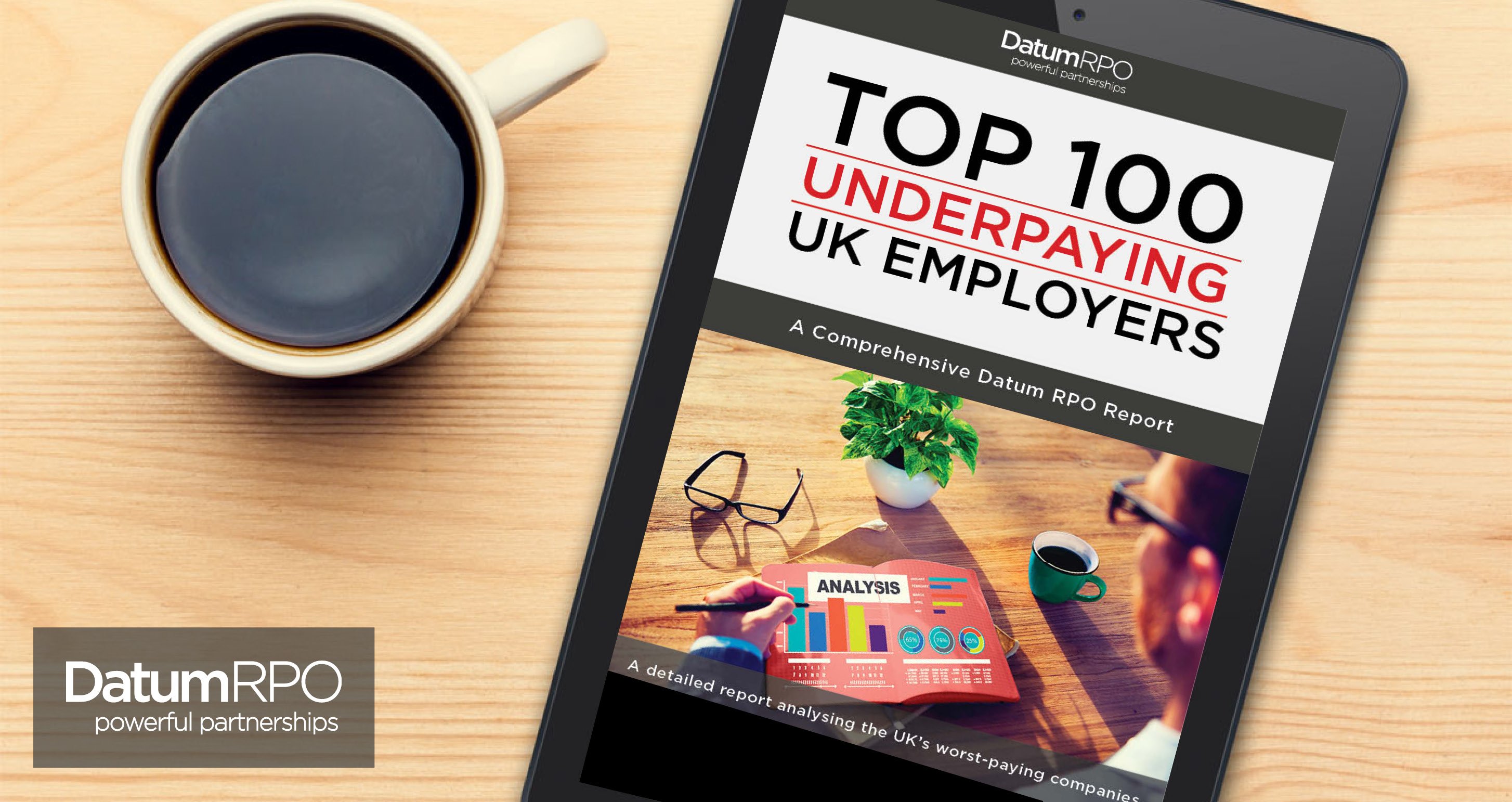 The following guide includes:
The UK's top 100 underpaying employers

An analysis of the employers, based on industry

An analysis of the employers, based on UK location
To find out more, click below to download the guide!
Can't see the 'Download Report' button?
Click here
to download.
---
Datum RPO are experts in recruitment process outsourcing and handle the entire recruitment process for some of the UK's biggest companies.
As experts in procuring and managing temporary and contract agency labour, we provide a complete RPO service that helps our customers become more efficient, whilst delivering RPO savings of up to 12% on existing spend.
Find out more about the Datum RPO difference at www.datumrpo.com