Tour de Datum: Employees cycle 150 (virtual) miles for #PAP2020 charity support year
26 October 2018
­
On Friday, 26th October, Datum employees took to the (virtual) velodrome, raising just under £200 for the #PAP2020 charity support year through their hard-worked sweat & tears at the Datum RPO Head Office.
A total of 32 employees (8 teams of 4) braved the charity cycle, with completed 200m laps as quick as 13 seconds (the pro's average around 10-11 seconds) and an accumulated 150 miles (the distance from our Head Office in Stonehouse to Liverpool) covered!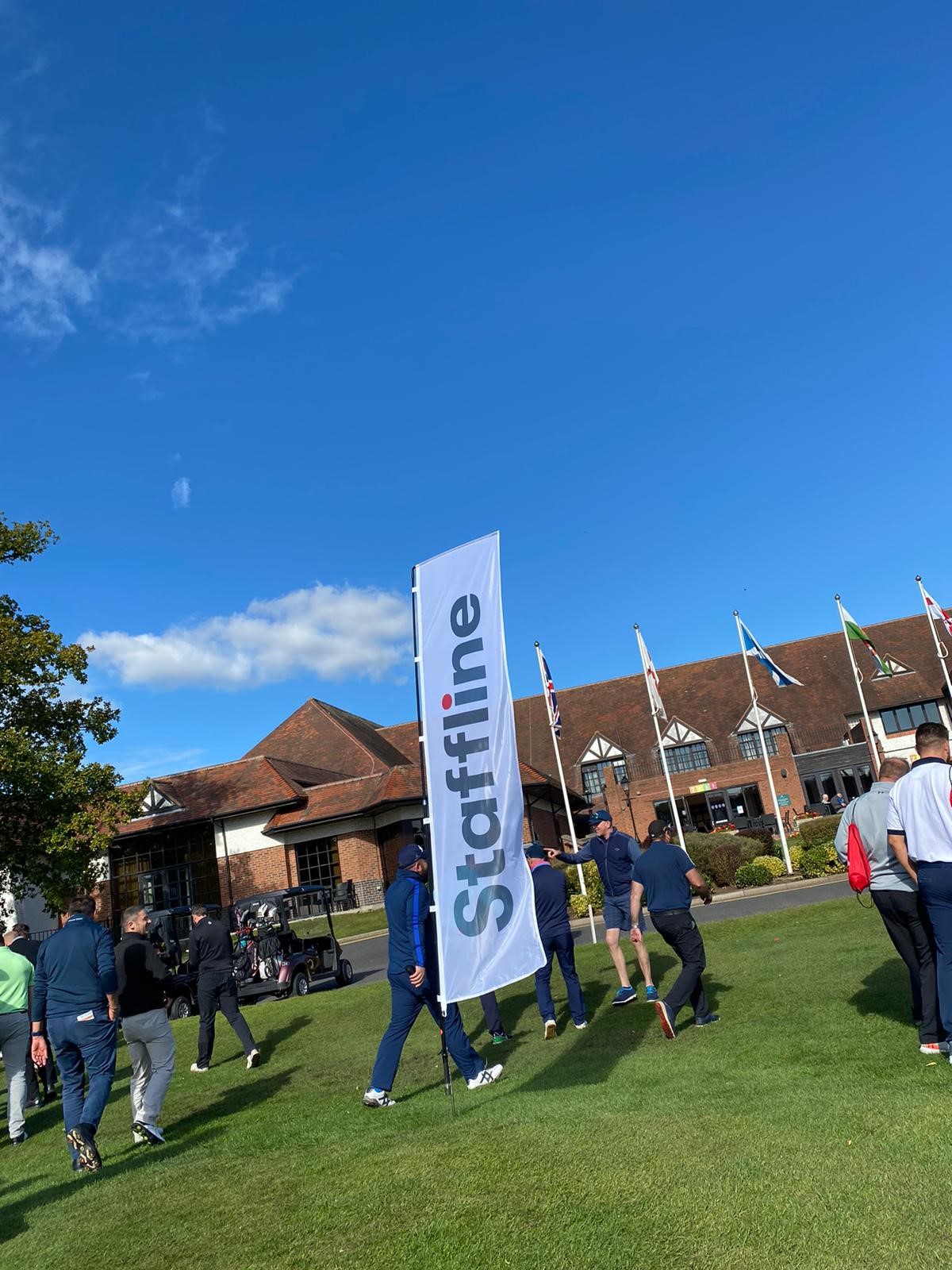 The virtual velodrome game records lap times, RPM, miles covered and more.
The result? An office full of sweaty, dehydrated employees with throbbing quadriceps.
Big thanks to Pete Sheppard (Programme Director) who organised and provided the equipment, it's very much a love/hate relationship with Pete after today's antics!
We'll be continuing our fundraising efforts until the end of December for our #PAP2020 charity support year, we are extremely grateful for any donations that we receive to help us achieve our £20,000 target!
Now, to present to you the candid pictures of the day: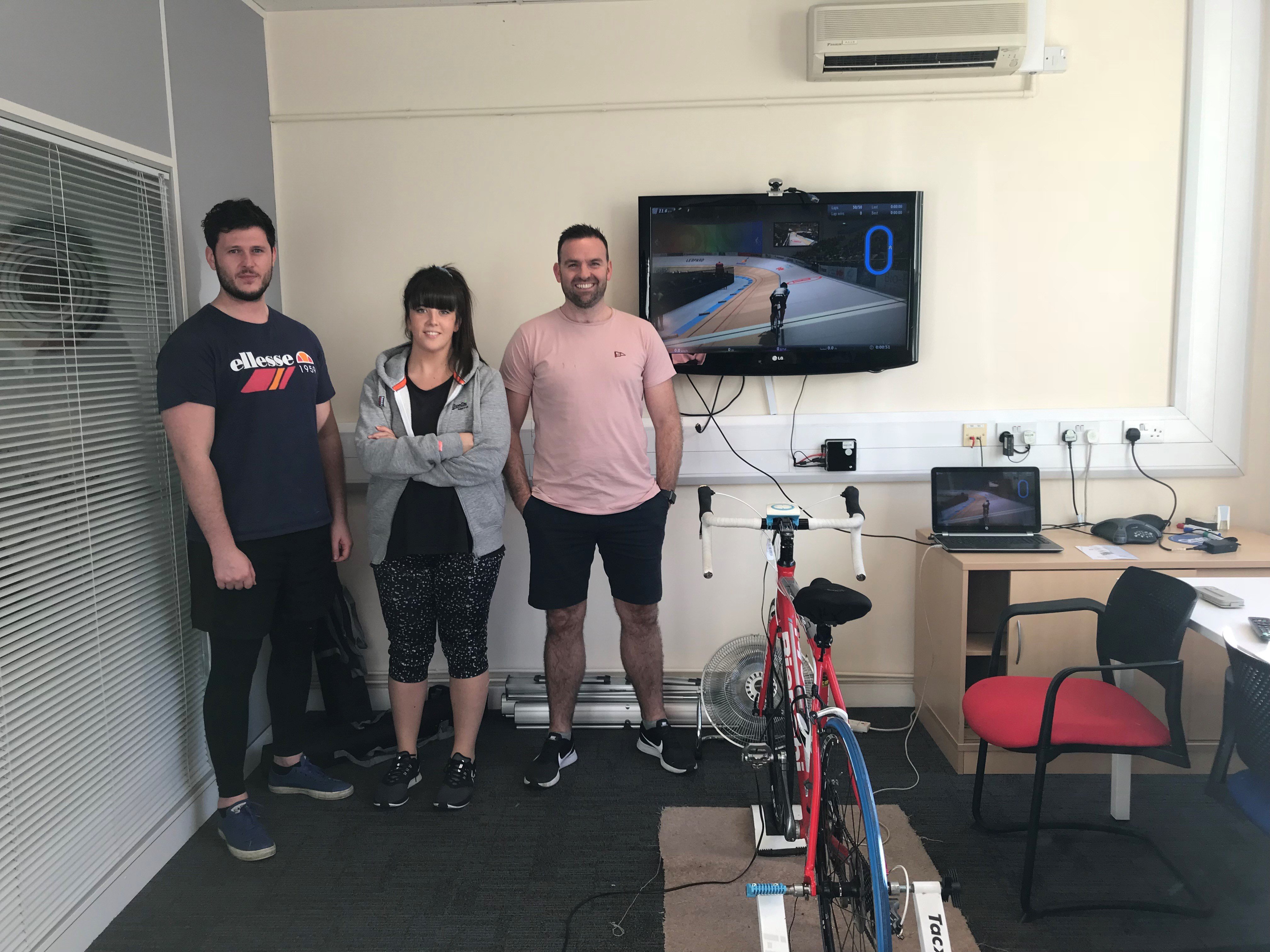 Nathan Freemantle (Account Executive), Hayley Clancy (Account Excecutive) and Pete Sheppard (Programme Director)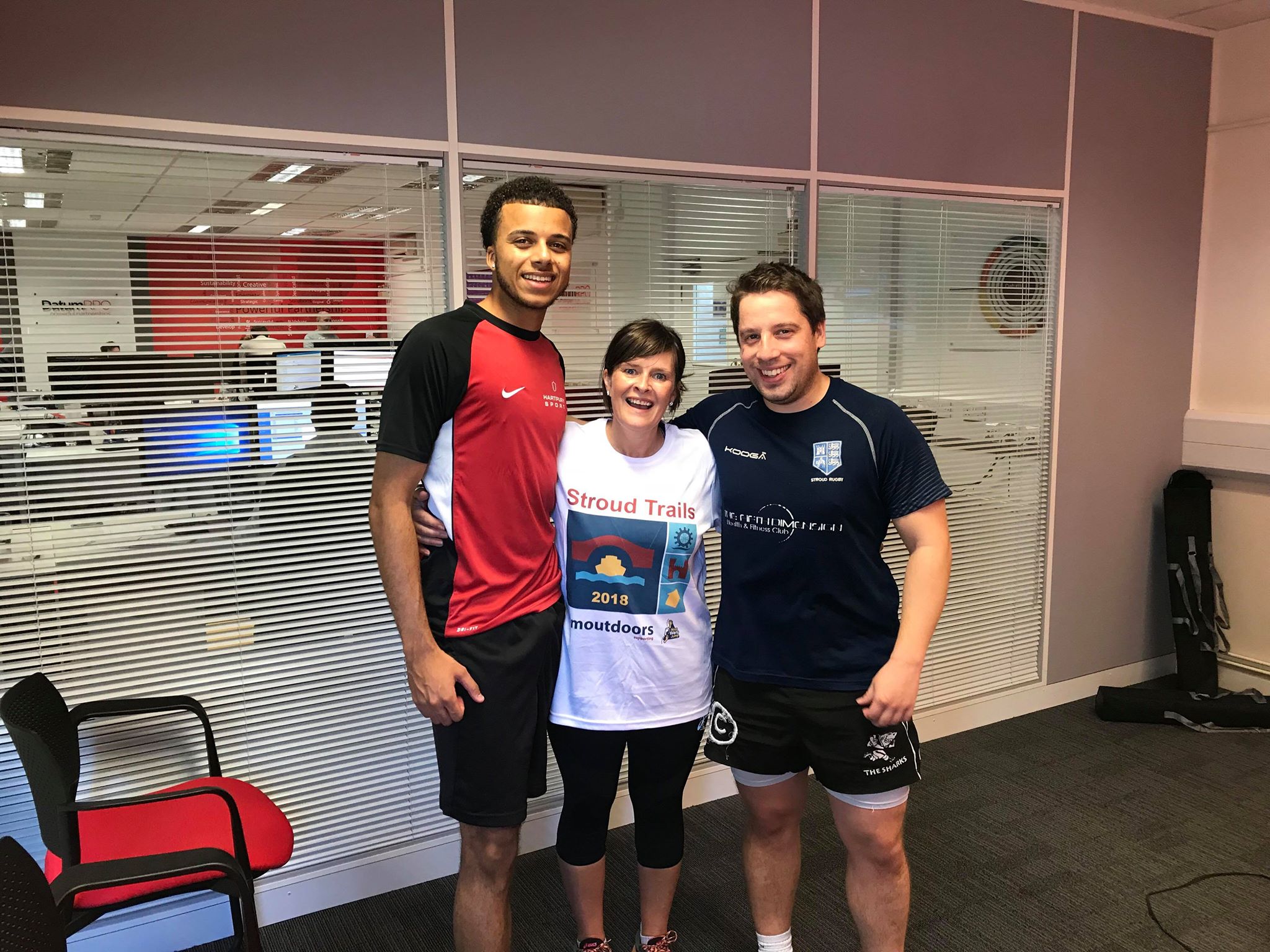 Kyle Edmond (Trainee Recruitment Consultant), Trudy Chudleigh (Receptionist) and Lee Powell (Recruitment Consultant)

Jason Kurdzieko (2nd Line IT Support)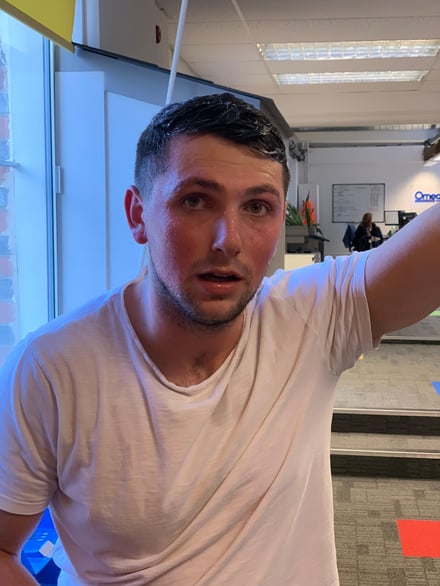 Ryan Kline (Senior Recruitment Consultant, Omega Resource Group)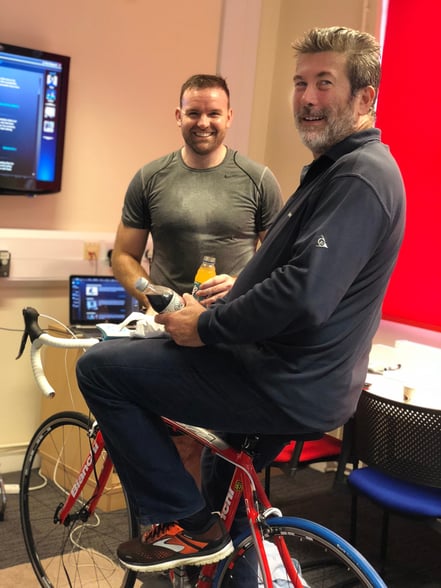 Pete Sheppard (Programme Director) and Paul Day (Finance Director)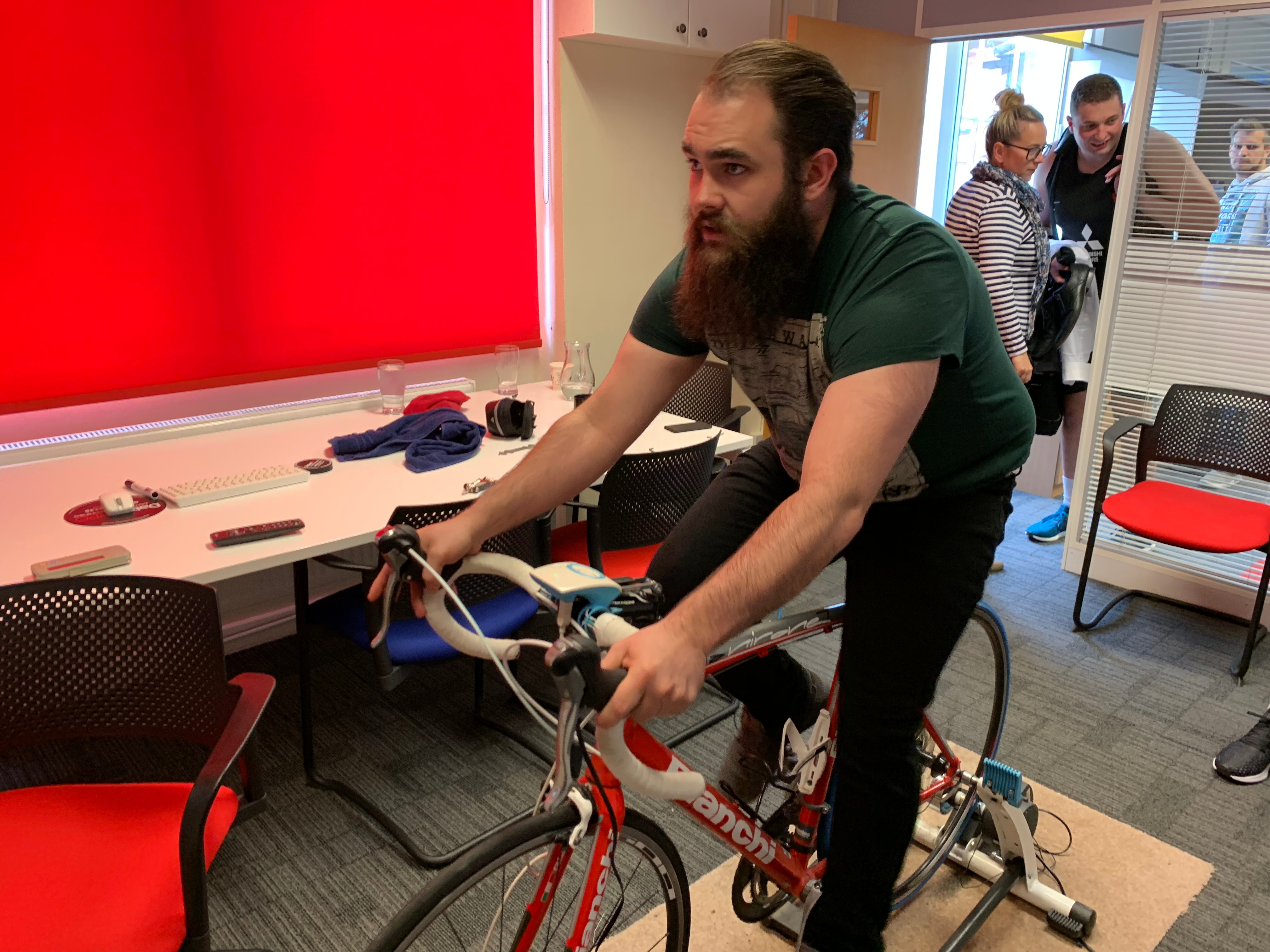 Dom Pegrum (1st Line IT Support)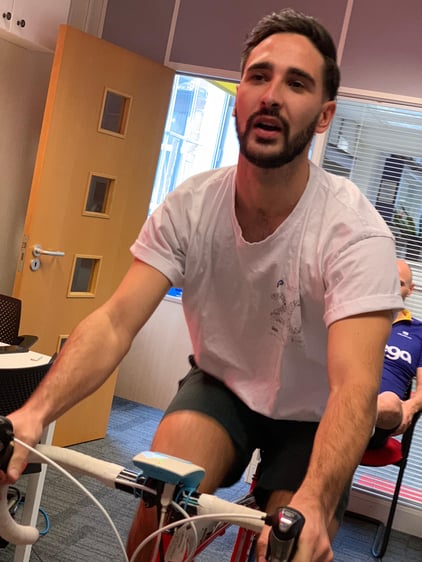 Ben Paling (Inbound Marketing Executive)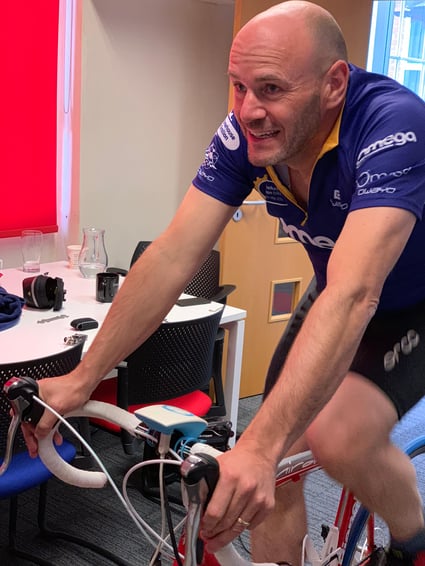 Ashley Moore (Recruitment Business Partner)
---
About Datum RPO
Datum RPO are experts in recruitment process outsourcing and handle the entire recruitment process for some of the UK's biggest companies.
As experts in procuring and managing temporary and contract agency labour, we provide a complete RPO service that helps our customers become more efficient, whilst delivering savings of up to 12% on existing spend.
Find out more about the Datum RPO difference at www.datumrpo.com