Temporary workforce compliance - 4 common fails
12 June 2017
When managing a large temporary workforce, one of the most fundamental aspects to consider is whether your workers are legally compliant. In the UK, around 81% of businesses recruit their employees through the use of recruitment agencies. The same report found that 59% of those companies did not have a process in place to evaluate agency performance, leaving the end client vulnerable to risk of non-compliance through their un-regulated agency workers.
The following potential temporary workforce compliance issues have been identified by Datum RPO in previous client analysis reports:
Unidentified or unclear supplier terms and conditions:
For an organisation using multiple suppliers for their temporary workforce, terms and conditions can often become difficult to keep track of. Datum RPO have previously found that some agencies report their engagement is on their own terms and conditions, others report their engagement is on the end clients' terms and conditions and occasionally agencies that report their engagement has no terms and conditions in place at all.
In most cases, the end client is solely responsible for any breach of contractual terms and conditions, so when the vast majority of agency workers abide to separate terms and conditions (if any), the ability to manage this becomes near impossible and can leave the end client liable to risk of employment tribunals, workforce conflict and an unclear management process.
Employment status risk:
In recent years, there has been a tightening of the rules around having the correct employment status in the UK. Regulations, such as IR35 and 'False Self-Employment', have been introduced in order to combat tax avoidance issues by workers who register as self-employed when they are not. False self-employment can be found in a number of industries, but especially in those with a high use of temporary staff. If workers are under Supervision, Direction and Control (SDC), and workers are claiming to be self-employed, it is possible that the end client may become solely responsible for any unpaid tax and national insurance, even if employed through an agency.
From previous client audits, Datum RPO also found that certain recruitment agencies were using un-regulated umbrella companies. The workers supplied by these umbrella companies were being illegally pay-rolled in favour of increasing their net pay and avoiding tax, further adding to the risk of liability under IR35 and the 'False Self-Employment' legislations.
Unissued or missing contracts
Ensuring that the end client is not liable for deemed employment and is not held responsible for any direct payments to agency workers will ultimately depend on the supplying agency having an appropriate contract in place with the worker. If any of the agencies fail to issue an appropriate contract, or even if they fail to produce the documentation associated with the contract between them and their workers, the end client is then held fully responsible for any worker disputes and is at an increased and unnecessary risk.
Depending on the industry, Health & Safety issues can cause major concern for an end client if the agency worker has no contract in place. If a temporary worker, without a contract in place, develops an injury whilst on assignment, the end client is entirely liable for compensation pay-outs and could even escalate to a court of law.
Underpayment (in line with the National Minimum and Living Wages)
With the recent introduction of UK employment legislations such as the 'Modern Slavery Act 2015' and 'National Living Wage', correct and legal payment of temporary staff has become increasingly important. Nevertheless, some recruitment agencies still under-pay their workers, which can ultimately have a huge impact on the end client.
On 1st April 2017, the 'National Living Wage' for workers aged 25 or over increased from £7.20 to £7.50. The 'National Minimum Wage' also increased for all age groups. If these wage requirements aren't met by the agency suppliers, the end client can face extensive fines from HMRC, and since 2013, will be 'named and shamed' on a public list issued by the government. So, whilst the penalties can scale up to 200% of the money owed, the end client may also suffer a damaged brand reputation and struggle to recruit for future purposes.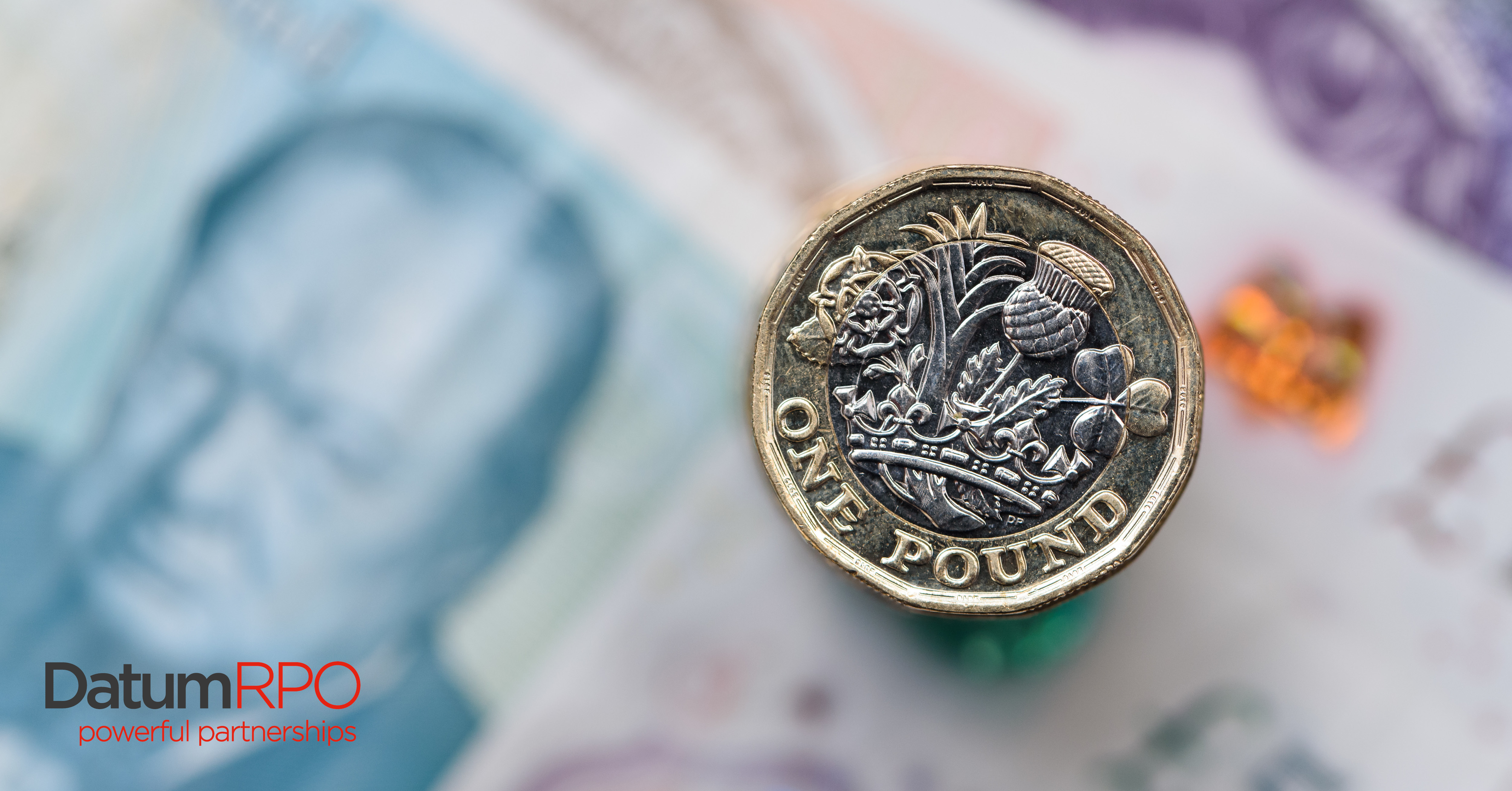 Datum RPO ensure complete compliance when managing agency workers and large temporary workforces. For more information (including statistics from previous Datum RPO client reports) on managing agency worker compliance, click the button below.
About Datum RPO
Datum RPO are experts in recruitment process outsourcing and handle the entire recruitment process for some of the UK's biggest companies.
As experts in procuring and managing temporary and contract agency labour, we provide a complete RPO service that helps our customers become more efficient, whilst delivering savings of up to 12% on existing spend.
Find out more about the Datum RPO difference at www.datumrpo.com