Managing agency labour can be very hard to get right, especially if you operate in multiple locations and with many different suppliers. The ability to manage agency labour spend with efficiency can result in direct cost-savings, legislative compliance and a highly-engaged workforce.
This detailed report provides an in-depth analysis of temporary labour agency margins and pay rate variance.
Included are key facts and figures taken from analysis of £21M+ of temporary agency labour spend.
The report identifies how organisations can improve profitability, legal compliance and management.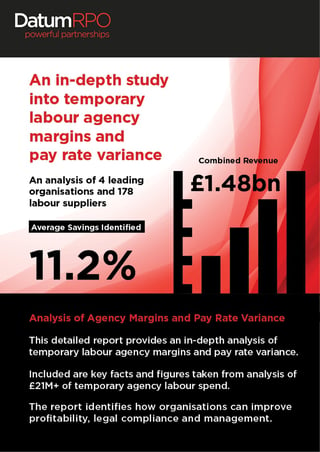 Click below to download the guide!