5 things every procurement professional needs to know about RPO
21 March 2016
As a procurement professional, you may have already heard of Recruitment Process Outsourcing or RPO. You have possibly even considered using it in your organisation. RPO offers proven benefits, particularly to large companies with complex temporary and contract labour requirements. We've created a quick list of the five most important things to help you get in the know on RPO.

1. RPO providers work in partnership with you

RPO providers have the knowledge, experience and expertise to give your business and your recruitment processes the edge. They specialise in analysing your existing labour spend, your current systems including invoicing, compliance, supplier management, reporting and overall recruitment process costs. They are experts in identifying inefficiencies and uncovering the best way to improve your existing recruitment process. RPO providers are independent and as such can become true partners with common objectives for improvement and efficiency. They will create a clear recruitment process plan and structure that's the right fit for your unique organisation. It's a long-lasting partnership that will offer continuous improvements year on year and the beauty of it is, you can engage immediately, implement quickly and start forecasting your returns with no initial capital cost.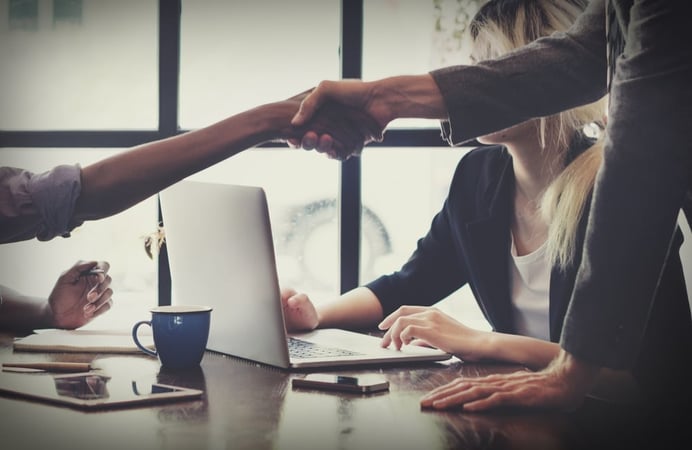 2. RPO reduces your recruiting costs

RPO providers will streamline your recruiting process to save you money, time and resources. How? Well, because the agencies are handled by the RPO provider you get a completely managed service that can standardise pay rates and margins and stop any overcharging on Employers National Insurance and Holiday Pay. Additionally, RPO providers improve agency management by building solid long-term relationships, creating benchmarked agency standards and regularly auditing suppliers. They are also able to leverage your buying power, gaining better supply and giving you optimised pricing. RPO providers take on your existing preferred agencies and work with them to ensure minimum standards are adhered to. They can also offer you access to new agencies who will perform to the required standards of your business.

3. RPO gives you total visibility and control

You can see exactly where your money's going at all times. Through the use of the latest technology, customised to fit your organisation, RPO providers give you visibility of every part of the recruitment process with total visibility of orders, authorisation processes and invoicing. Live management information is always available and the creation of accurate reporting is only ever a click away.

4. RPO offers excellent brand management

RPO ensures every applicant sees your business in a positive light and has the best possible experience during the hiring process. Through accurate agency briefing, consistent processes and regular agency audits, you can rest assured your brand is being represented in a consistent manner.

5. RPO gives you, agency suppliers and workers peace of mind

When it comes to compliance, RPO providers are experts. They give you total control over compliance through accurate record keeping across your entire recruitment process. Using technology, RPO ensures driving licences, rights to work in the UK, DBS checks, qualifications and health and safety training information are all logged and recorded for all of your temporary and contract labour. You will benefit from cost savings through the avoidance of unnecessary fines and can trade with confidence your workforce is 100% compliant.

If you'd like to learn more about how RPO can help your business, download our guide to revolutionising your labour agency spend here: