Passionate About People Listed in Top 1000 Companies to Inspire Britain 2018
16 May 2018
­
Following continued growth, Passionate About People, Datum RPO's parent company, has now been officially recognised in the fifth edition of London Stock Exchange Group's 1000 Companies to Inspire Britain report, showcasing the UK's most inspiring and fastest growing companies.
The report, which officially launched on 15 May 2018, is London Stock Exchange Group's celebration of some of the fastest-growing and most dynamic small and medium-sized enterprises (SMEs) in the UK and Europe. As well as identifying 1,000 companies, the annual report examines in detail the opportunities and challenges facing SMEs and looks at the sectors and trends that will shape the future of the UK economy.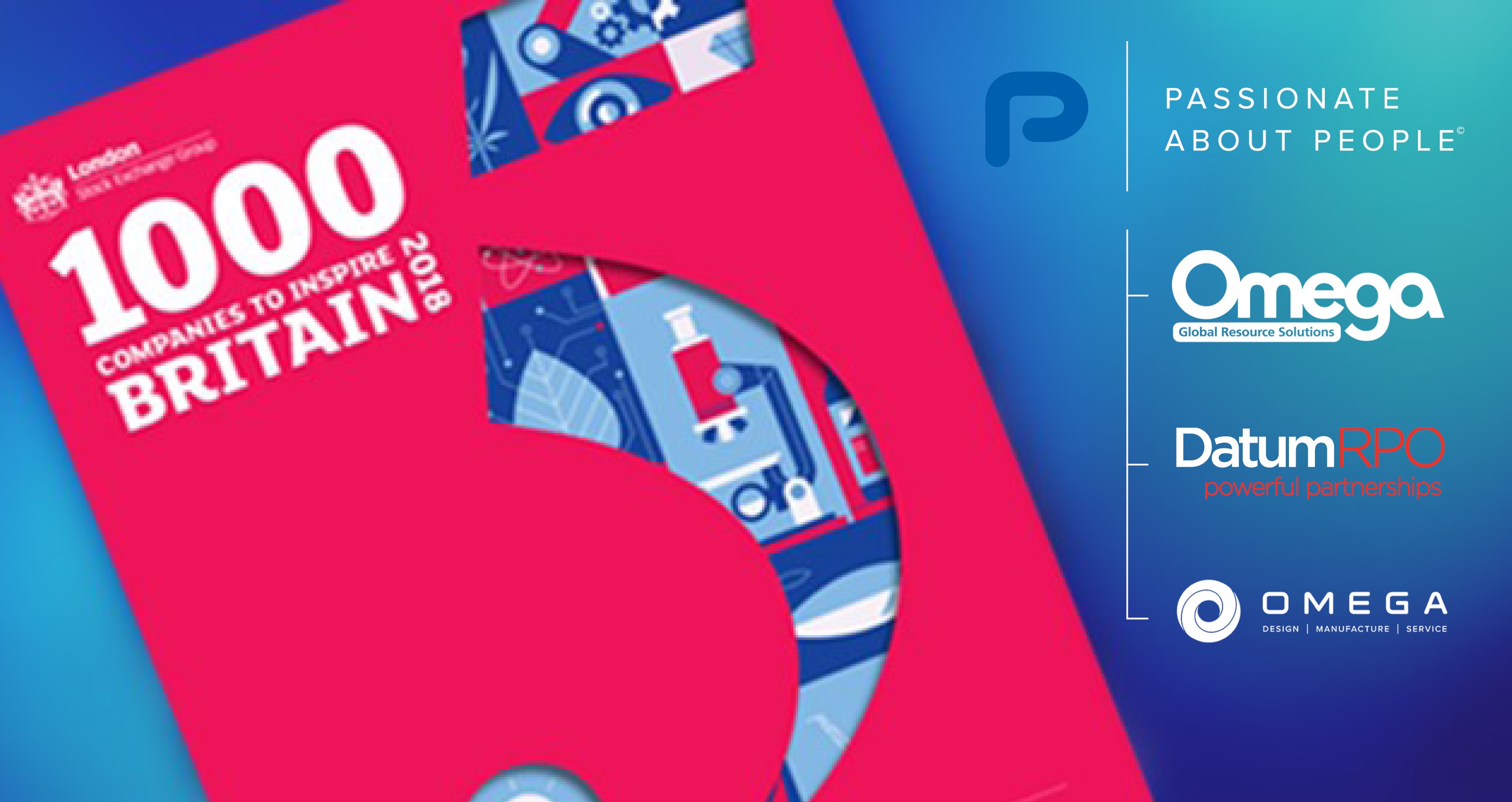 The publication has received the support of the Government and major political parties: The Rt Hon Theresa May MP, Prime Minister of the United Kingdom; The Rt Hon Nicola Sturgeon MSP, First Minister of Scotland, and Jonathan Reynolds MP, the Shadow Economic Secretary to the Treasury, have all contributed forewords alongside contributions from the UK's major business associations.
To be selected for the list, businesses had to demonstrate not only positive growth in revenue over the last three years but also outperform their sector peers. The result is a unique and varied list of the UK's most dynamic companies. It demonstrates that the UK has a diverse economy with companies representing over 40 sectors from across every region in the UK.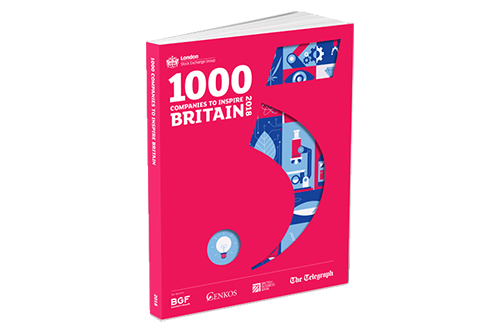 "We are delighted to feature in the London Stock Exchange Group's 1000 Companies to Inspire Britain report 2018. This is the first year we have been listed in the report and highlights the positive growth of the Passionate About People Group of companies. To be listed as a company to inspire is remarkable and testament to all of the hard work, dedication and passion shown by our staff.
With our group headquarters in Stonehouse, Gloucestershire, Passionate About People prides itself in creating strong business partnerships and delivering a first-class service to local, national and international organisations."
Alan Beresford, CEO, Passionate About People.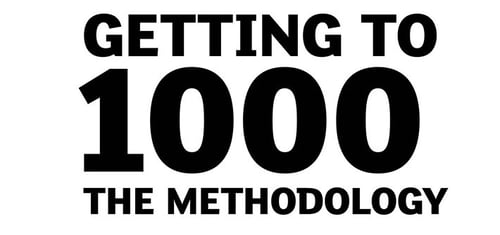 Getting to the Shortlist
To build this list, the financial technology company DueDil combined key financial performance indicators and sector benchmarks. To qualify companies must be active and registered in the UK and have annual revenues between £6m–£250m.
Eligible companies were separated into their Standard Industrial Classification (SIC) groupings and then ranked by their individual growth rates (calculated over a three-year period), those that have outperformed their sector averages were identified. Find out more information about the London Stock Exchange Group's 1000 Companies to Inspire Britain report.
---
Learn more about Recruitment Process Outsourcing and how it can enhance your recruitment by reading our latest guides:
---
About Passionate About People Group
Our combined knowledge enables us to offer a range of services, including contingent recruitment solutions (contract, permanent and rented executive search), on-site volume managed service contracts and recruitment process outsourcing, as well as design and build engineering solutions.
Established in 1998, the group is headquartered in Bonds Mill, Stonehouse, Gloucestershire, with multiple offices and on-site locations across the UK.
Throughout 2018, to celebrate our

20th Year Anniversary, we are supporting 20 charities, with a year-long campaign of fundraising activities, events and celebrations.
---
About Datum RPO
Datum RPO are experts in recruitment process outsourcing and handle the entire recruitment process for some of the UK's biggest companies.
As experts in procuring and managing temporary and contract agency labour, we provide a complete RPO service that helps our customers become more efficient, whilst delivering savings of up to 12% on existing spend.
Find out more about the Datum RPO difference at www.datumrpo.com