The detrimental effects of Brexit: 2018 sees the largest annual fall of EU nationals working in the UK
20 August 2018
­
On 29th March 2019, the UK will leave the EU, with or without an agreement, due to Theresa May triggering Article 50 of the Lisbon Treaty back in March of last year. Since then, we've heard rumours, opinions, debates and recommendations, but ultimately, no one really knows what we're heading for on the 29th March, not even Theresa and her cabinet.
This being said, what we do know are the statistics. Released just last week, the ONS (Office of National Statistics) shared its latest figures on EU nationals working in the UK (or lack of) in 2018. According to ONS, there were 86,000 fewer EU workers in the second quarter of 2018 than in the same period in 2017, the largest annual fall since comparable records began in 1997.
In a statement, Senior Statistician Matt Hughes, says that there has been a "noticeable drop of the past year in the number of workers from the so-called 'A8' Eastern European countries in particular", which fell by 117,000.
Workers from the A8 group of Eastern European nations are leaving at a faster rate than any other, the research revealed. This includes workers from Czech Republic, Estonia, Hungary, Latvia, Lithuania, Poland, Slovakia and Slovenia.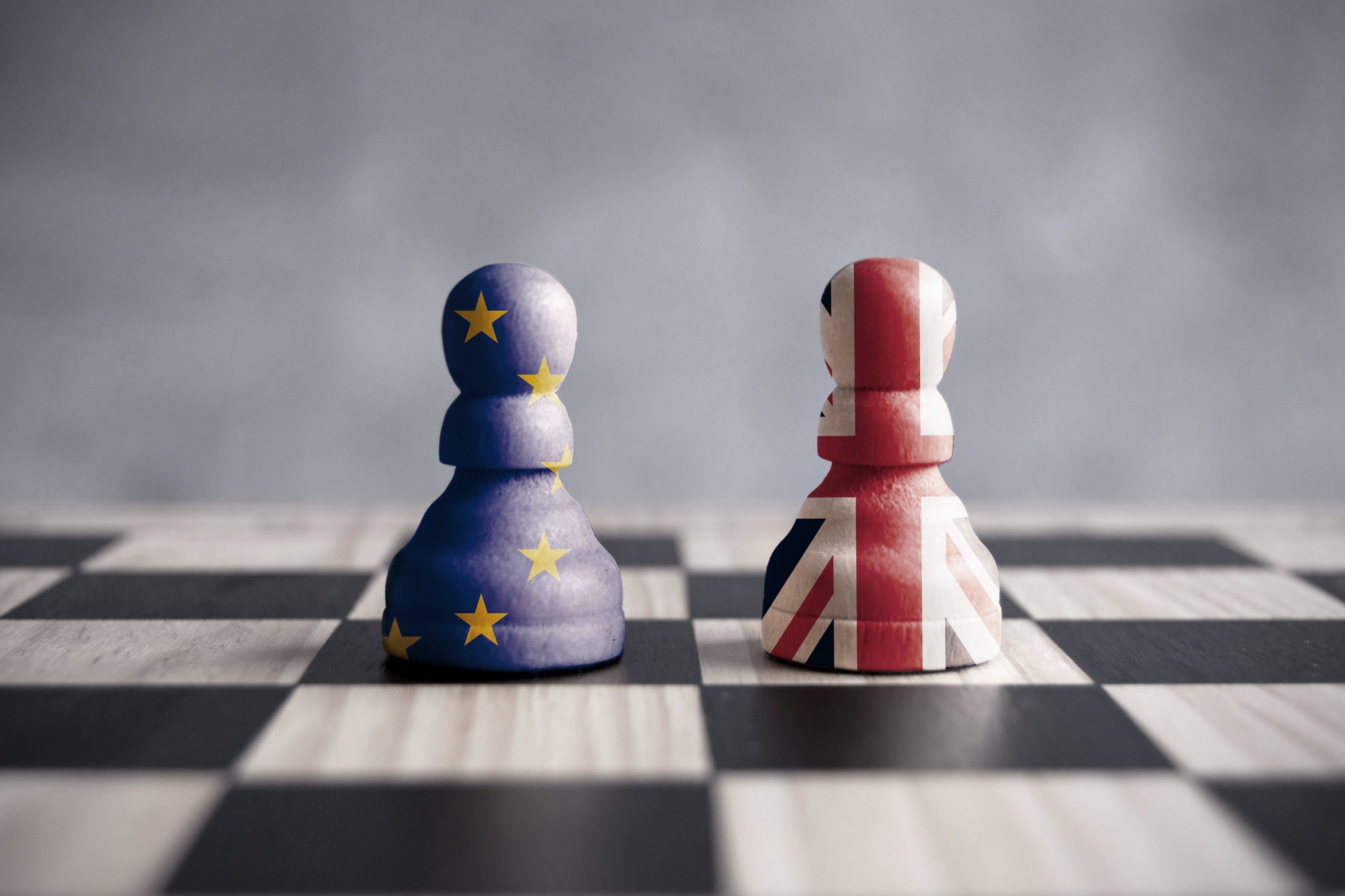 With 2.28 million EU nationals currently living and working in the UK, the departure of EU nationals could have detrimental effects on the UK's employment market.
In a statement from Best for Britain – a civil society campaign to fight Brexit – the figures are a stark warning that Brexodus is becoming a reality.
"These EU nationals nurse our sick, care for our grandparents and help make Britain a more productive and prosperous country,"
"...but the government is pulling up the drawbridge as thousands of EU citizens worry about their future," the statement read.
Despite a significant fall in the number of EU nationals working the in UK, the number of non-EU nationals continues to rise, the ONS have spotted. More than 70,000 non-EU workers were working in the UK between April and June 2018, compared with the same period last year, Business Insider reports.
However, once Brexit is triggered next March, there are concerns over what will happen to EU citizens once Britain leaves.
In June, the Home Office announced plans that would see almost 4million EU nationals settling in Brexit Britain, with any EU citizens living in Britain by 2021 able to stay permanently. Sajid David, Home Secretary, confirmed that any EU national in the UK by the end of 2020 will be given five years to apply for an indefinite leave to remain.
However, the realities of Brexit are already affecting UK employers. According to the latest quarterly Labour Market Outlook from the CIPD and The Adecco Group, growth in labour supply is failing to keep pace with labour demand, exacerbated by a 'supply shock' of far fewer EU nationals coming into the UK.
In 2004, the eight countries forming the A8 countries joined the EU and as a result, saw an increase in the number of citizens opting for better job opportunities in countries such as Britain, France and Germany.
Source: The Recruiter, 2018
---
What can Datum RPO do to help?
Understandably, we're unable to change the flow of labour as a result of Brexit, but we are able to employ our strategies to ensure that our clients have access to all the best local and national agency suppliers and adhere to HMRC requirements, thus attracting and retaining the workers that they do have. Datum RPO consistently review the supply chain to identify failings and develop solutions to combat those failings (enough suppliers, over-specified vacancy, skills unavailable, pay rate, etc.).
We look at alternative recruitment solutions with an integrated RPO that enhances direct attraction strategies, reducing dependency on agency suppliers and managing to control costs, as spend is reduced through them.
---
About Datum RPO
Datum RPO are experts in recruitment process outsourcing and handle the entire recruitment process for some of the UK's biggest companies.
As experts in procuring and managing temporary and contract agency labour, we provide a complete RPO service that helps our customers become more efficient, whilst delivering savings of up to 12% on existing spend.
Find out more about the Datum RPO difference at www.datumrpo.com