How to Avoid Being Ripped Off By Recruitment Agencies
3 August 2022
Thousands of organisations that use recruitment agencies and agency labour are being ripped off by recruitment agencies who are charging exorbitant fees. Many organisations underestimate recruitment agency tactics to take advantage of desperate organisations who are trying to find temporary or permanent labour. In a recent survey, almost three quarters of businesses were frustrated that there was no consistency in recruitment rates and rebates, with placement fees as high as 25%-30%.
According to Recruitment Magazine, a third of UK businesses believe that the rates charged by recruitment agencies are 'rip off' and according to TalentPuzzle, UK companies spend £2.6 billion on external recruitment each year, but 76% of owners and HR staff believe that they are not getting value for money from their external recruitment.
Employers cited the opportunity to fill specialty positions and attract superior candidates as the primary reasons for dealing with recruiting agencies. However, the research has found that in the times when an employer engages with a recruitment agency, they often do not get value for their money. More than three quarters of organisations that engage with recruitment agencies find that they often receive a large number of poorly targeted CVs that do not satisfy their requirements. Over half (58%) thought briefing recruitment firms was a waste of time.
How Recruiters Structure Their Fees
When it comes to filling roles, there are numerous ways to agree a fee with a recruitment agency. Agreements are mostly determined by the salary of the vacancy itself, as well as the standard contract used by the agency. The following are some of the most typical ways that agencies form agreements.
Contingency Recruitment
Most businesses operate on a contingency basis, meaning they are paid only when a placement is made and the individual begins employment.
A percentage of the employee's first-year salary is typical. On average, this figure ranges between 15 and 25% and sometimes includes car allowances and other benefits.
This fee can sometimes increase when the salary gets to a certain level.
Retained Recruitment.
Some companies will work on a retainer which often means a payment up front, a payment on presentation of a shortlist and then a final payment once the candidate starts work.
This is often, but not exclusively at the higher end of the salary range.
Contract
Temporary Workers (PAYE)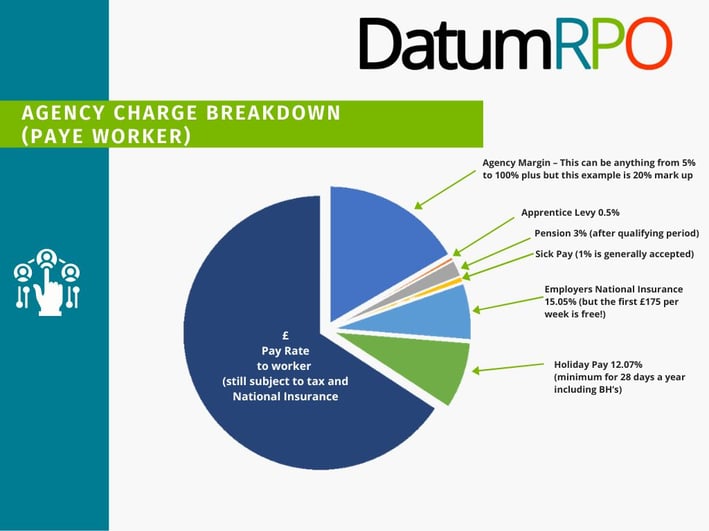 Contract workers/Interims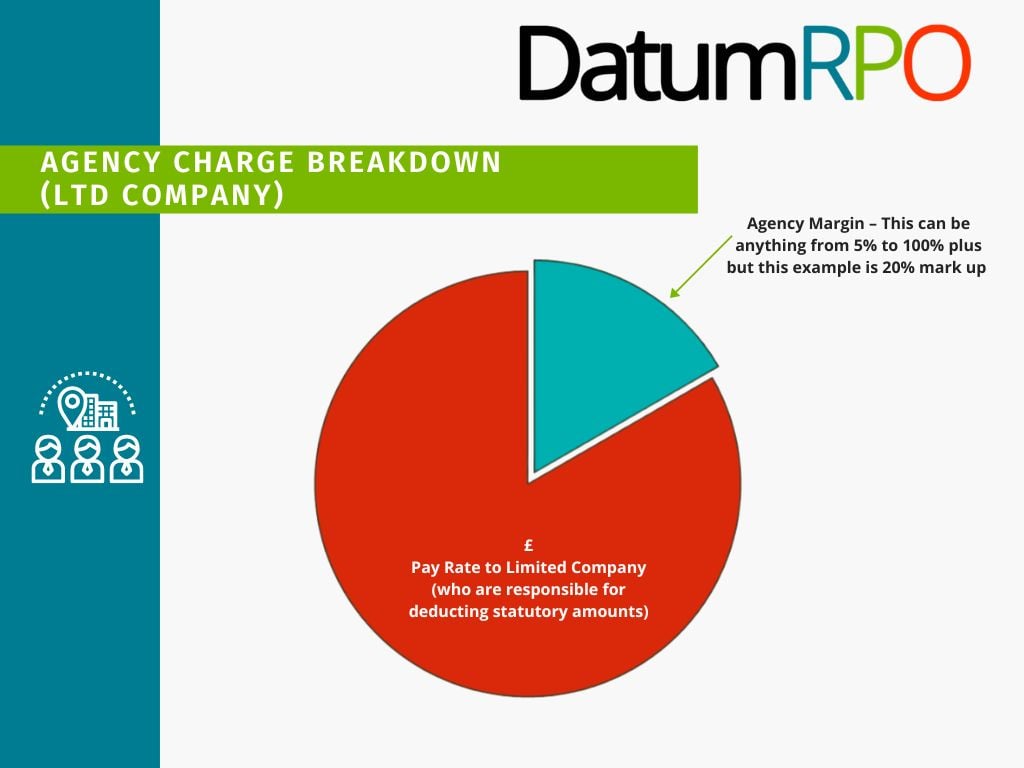 What are the average recruitment agency fees in the UK?
Recruiting agencies can charge substantial fees, especially for higher-paid employees. Recruitment agencies generally charge 10-30% of the base annual salary as their fee. Based on a base salary range of £20,000 to £100,000, the following table shows the anticipated recruitment agency fees.
How to avoid being ripped off?
Put together a formal PSL

Engage a Vendor Neutral Managed Service or RPO provider

Audit your recruitment agencies
Take a look at one of our blogs or eGuides to see what to include there.