Flying High: Datum employee, Hayley Clancy, raises £660 for #PAP2020 by falling 15,000ft out of a plane!
12 September 2018
­
Throughout 2018, Datum RPO, along with its sister company, Omega Resource Group, are raising £20,000 for 20 charities, in celebration of the groups' 20th year anniversary under parent company, Passionate About People Ltd.
Building on the £15,000 the group have raised presently, Datum RPO employee, Hayley Clancy, managed to raise an impressive £660 following her 15,000ft skydive on Sunday, 9th September.
After arriving at Go Sky Dive in Salisbury on Sunday morning, Hayley (together with her nerves) had to wait 8 hours for the clouds to part, before finally climbing into the Cessna 208 Caravan (the specialised aircraft used for skydiving), slowly rising 15,000ft into the atmosphere, only to jump straight back out.
Hayley commented:
"Although I was initially terrified to do the sky dive on Sunday, it was hands down the best experience of my life and I am so proud of myself for taking the plunge to help raise money for our PAP 20/20 charities!
I really wanted to contribute towards the £20,000 target that will be shared amongst such worthy causes. What better way than this?
The charities that these donations will go towards are so deserving. It's great to be part of a company that want to aid charities who offer so much help and support to our local community."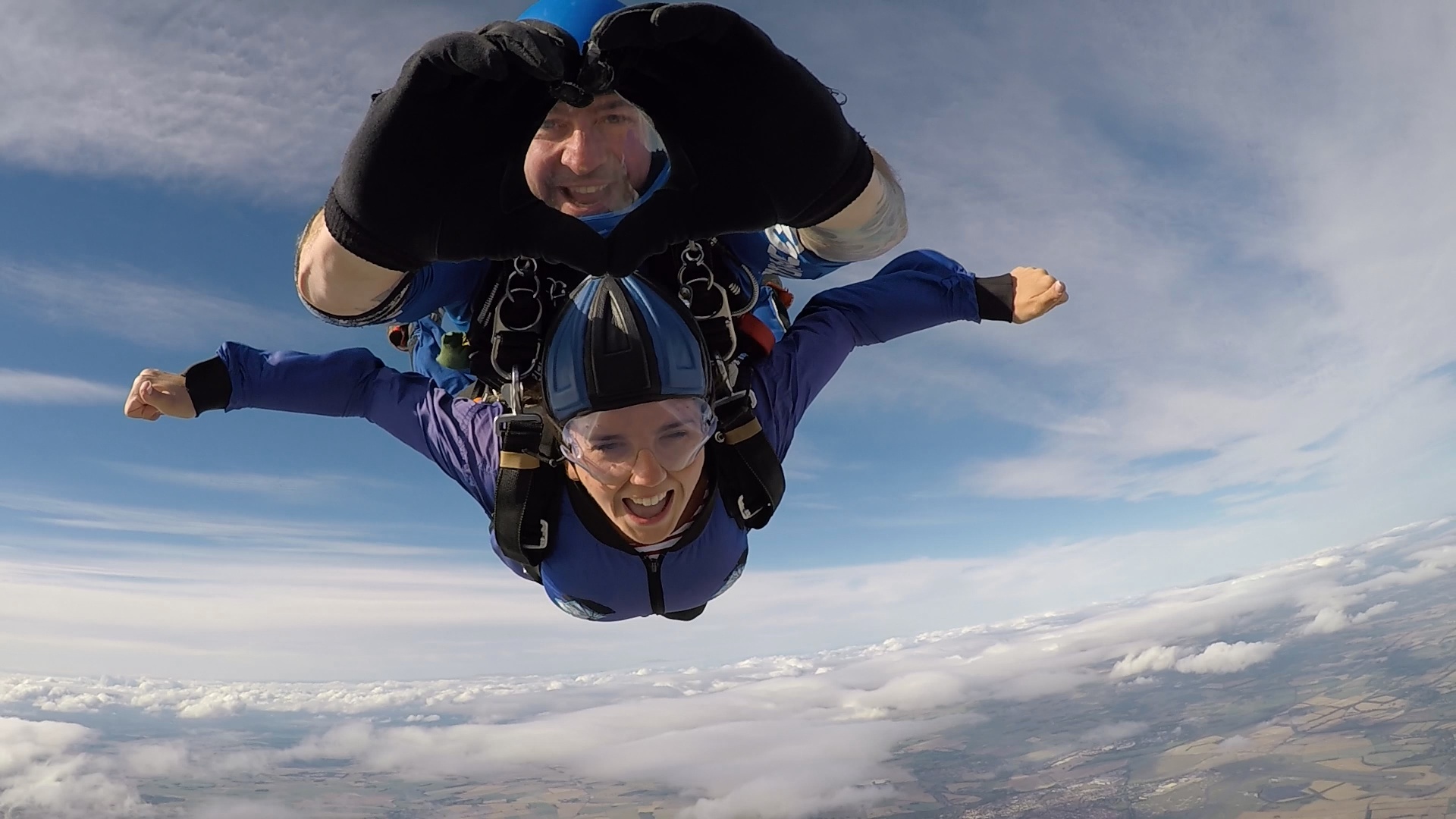 We'd like to congratulate Hayley on her achievement, both facing her fears and contributing to the #PAP2020 charity support year!
We're always looking for motivational staff (like Hayley) to join our team and take part in our charity events - if you'd like to learn more about our current vacancies and staff benefits, click below.
---
About Passionate about People
Passionate About People Ltd (PAP) is a fast expanding, exciting and innovative Group of two companies: Omega Resource Group and Datum RPO.
Passionate About People believe that there is more to business than just profits, a sentiment which is reflected in our name. Our values and behavior form the DNA of our organisation, and has been since our inception in 1998, forming the backbone for sustainable growth.
We have built an engine that is geared up to deliver quality, satisfaction, scale and sustainability enabling us to fulfill our growth ambitions into the future.
Hard work, dedication and passion are key attributes that our staff have in delivering bespoke solutions with first class customer service and the continued CSR, financial and social investment.
---
About Datum RPO
Datum RPO are experts in recruitment process outsourcing and handle the entire recruitment process for some of the UK's biggest companies.
As experts in procuring and managing temporary and contract agency labour, we provide a complete RPO service that helps our customers become more efficient, whilst delivering savings of up to 12% on existing spend.
Find out more about the Datum RPO difference at www.datumrpo.com