Datum RPO raise £5,300 through Golf Day, in aid of the #PAP2020 charity support year!
11 June 2018
­
Throughout 2018, Datum RPO (together with its sister companies, Omega Resource Group and Omega Engineering Services) are raising money for the Groups' charity support year, #PAP2020, celebrating 20 years in business.
On Thursday, 24th May, Datum RPO hosted its famous annual Golf Day in aid of our chosen charity of the year, this year being the 20 charities chosen for our #PAP2020 charity support year.
Hosted at the Forest of Arden Country Club, this years' event included 70+ golfers (all Datum RPO clients, suppliers and employees) with celebrity guests including snooker legend, Willie Thorne and Gloucester Rugby's own James Simpson-Daniel, participating in an 18-round shotgun start, at the club's UK renowned Aylesford course.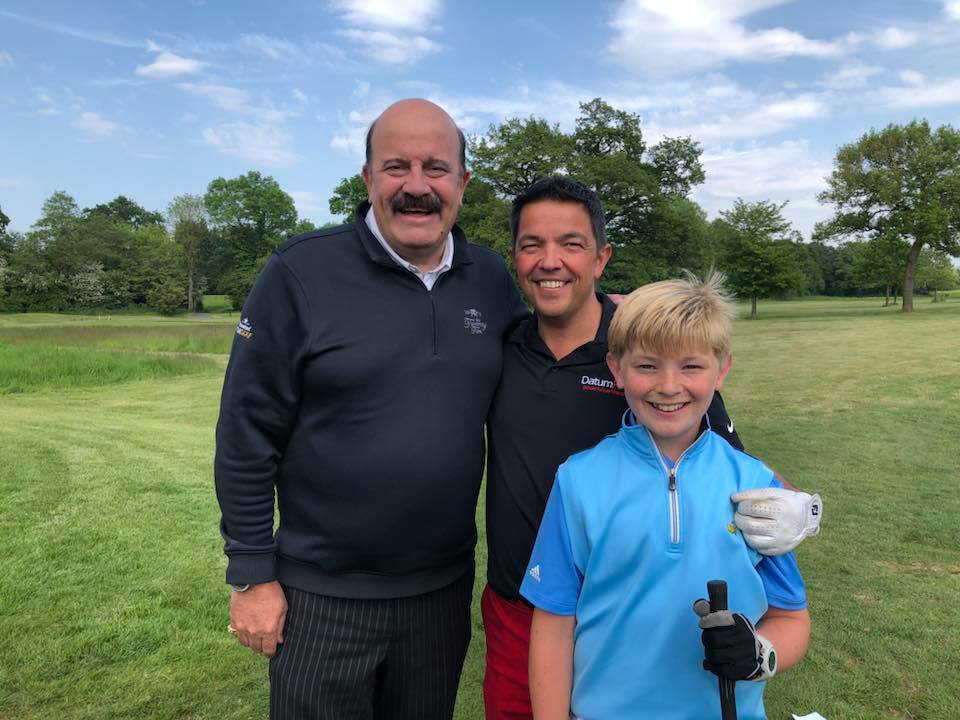 Pictured left to right: Snooker legend - Willie Thorne, Group CEO - James Strickland, and his son, Elliot

In addition to the 18-round of golf, guests also enjoyed a 3-course evening meal, accompanied by an assortment of exciting prizes to be won through the evening auction, delivered by Willie Thorne.
The auction items were as listed below with the corresponding sold prices:
Case of Laithwaites Wine - £150.00
Paragliding Experience - £100.00
4 Ball at Rushmore Golf Club, Dorset - £160.00
Cartwright and Butler Hamper - £60.00
4 Ball at Forest of Arden (Aylesford Course) - £110.00
Luxury Wine Hamper - £100.00
Sunday Lunch for 6 at Hatherely Manor - £101.00
4 Ball at Forest of Arden (Arden Course) - £400.00
Dinner and Bed and Breakfast at Tortworth Court - £275.00
VIP Balloon Flight at Bristol Balloon Fiesta - £190.00
1 Week in French Chateau - £675.00
Other competitions throughout the day included:
Beat the Pro
Heads or Tails
Pink Ball Competition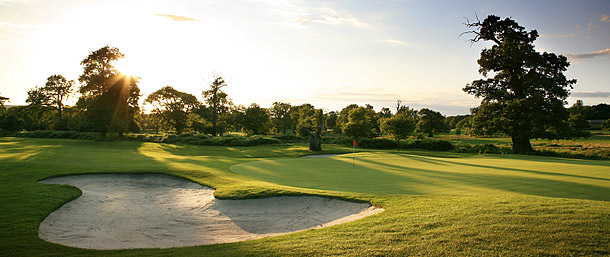 Pictured: The UK-renowned Forest of Arden Aylesford course
We'd like to thank everyone involved in making this day a truly memorable one, with a total of £5,300 having been raised throughout the day, to be added to our accumulated total for the Groups' #PAP2020 charity support year.
---
About Passionate About People Group
Passionate About People Ltd (PAP) is a fast expanding, exciting and innovative Group of four sister companies: Omega Resource Group, Datum RPO and Omega Engineering Services.
Passionate About People believe that there is more to business than just profits, a sentiment which is reflected in our name. Our values and behavior form the DNA of our organisation, and has been since our inception in 1998, forming the backbone for sustainable growth.
We have built an engine that is geared up to deliver quality, satisfaction, scale and sustainability enabling us to fulfill our growth ambitions into the future.
Hard work, dedication and passion are key attributes that our staff have in delivering bespoke solutions with first class customer service and the continued CSR, financial and social investment.
---
About #PAP2020
---
About Datum RPO
Datum RPO are experts in recruitment process outsourcing and handle the entire recruitment process for some of the UK's biggest companies.
As experts in procuring and managing temporary and contract agency labour, we provide a complete RPO service that helps our customers become more efficient, whilst delivering savings of up to 12% on existing spend.
Find out more about the Datum RPO difference at www.datumrpo.com