­
With GDPR rapidly approaching its implementation date, many UK businesses are still unsure on the process changes that it'll bring with it.

In our latest GDPR guide, we unveil 10 unanswered questions on the process changes required for GDPR, including a recommended action point for each question. Some example questions include: 'how long can I store personal data for and where can I store it?' and 'can we still keep our current consumer data and contact them as per usual?'.
The following guide includes:
An in-depth look at 10 GDPR business situations

A recommended solution for each question

Up-to-date statistics and latest information on GDPR and the ePrivacy directive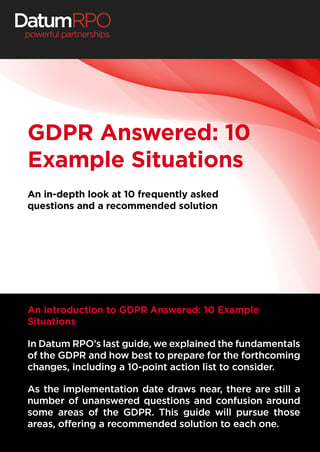 To find out more, click below to download the guide!