Employee Vetting & Modern Slavery: how efficient is your audit process?
19 September 2017
Since the inception of the Modern Slavery Act in 2015, large companies have been encouraged to significantly improve their employee vetting processes in order to detect any signs of illegal working within their operations. However, according to a recent study conducted by the Universities of Bath and Sheffield, large companies may still be inadvertently participating in modern slavery because their vetting and auditing processes aren't efficient enough.
The study (which entailed interviews with experts in business, non-governmental organisations, trade unions, law firms and the police) found that organisations were failing to thoroughly monitor outsourced recruitment, subcontracting or informal hiring practices. According to Andrew Crane, director of the University of Bath's Centre for Business, Organisations and Society, the problem lies specifically within labour supply chains, and large businesses need to focus on "tracing the origin of their employees in the same way as most now can for their products".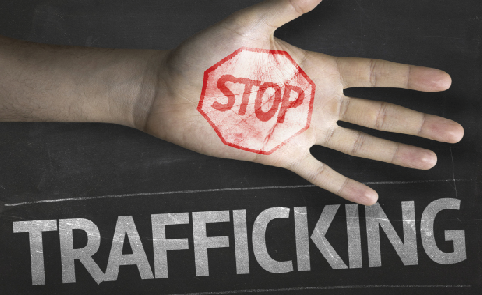 The study has alerted a number of corporations across the UK, or, in the words of Dr Genevieve LeBaron from the University of Sheffield's politics department, "are starting to belatedly wake up to the fact that their existing systems for detecting worker abuse simply are not fit for purpose for uncovering forced labour."
The National Crime Agency warned last month that the scale of modern slavery was "far larger than anyone had previously thought", while statistics released by the agency in April revealed that 3,805 people were referred for help in 2016, up from 1,745 people in 2013.
How can Datum RPO help?
Organisations using a large, temporary workforce may be exposed to this particular illegality. It becomes particularly difficult to manage, especially when using many different suppliers, who provide hundreds, possibly thousands of different workers during the course of a year.
Datum RPO's solution provides complete transparency in the supply chain. Regular audits are conducted in order to comply with various laws and regulations, including the Modern Slavery Act 2015. Our suppliers experience a thorough vetting process, which helps to regulate any possible slavery or forced labour allegations.
Our services also include consistent employee pay-slip checks, along with an integrated timesheet management system, ensuring that workers are getting the correct pay, at the correct time.
Our solution is to establish an effective management system for your temporary workforce allowing you to focus on your core business.
The Modern Slavery Act 2015 was established to help combat the rising levels of forced and compulsory labour in the UK. Our guide offers an overview of the regulation, a recommended action list for SME's & larger businesses and guidance on developing an anti-slavery statement with advised content topics.
About Datum RPO
Datum RPO are experts in recruitment process outsourcing and handle the entire recruitment process for some of the UK's biggest companies.
As experts in procuring and managing temporary and contract agency labour, we provide a complete RPO service that helps our customers become more efficient, whilst delivering savings of up to 12% on existing spend.
Find out more about the Datum RPO difference at www.datumrpo.com