Datum RPO Get Ready For Mass World Record Hot Air Balloon Crossing Of The English Channel
27 February 2017
Datum RPO are getting ready for Guinness World Record attempt in March 2017 for a mass hot air balloon crossing of the English Channel.
Flight Stauts - Standby (Awaiting suitable weather)
Exclusive Ballooning are delighted to announce another World Record attempt and are thrilled to welcome the support of recruitment processing outsourcing specialists Datum RPO. An estimated 100 hot air balloons will be taking off from Dover, rising above the iconic white cliffs to catch the onwards breeze to France.


Datum RPO, who are backing the project, will be proudly leading the group and navigating over the busiest shipping lane in the world and under a major flight path to and from mainland Europe.
The event is being organised by world leading aerial marketing specialist Exclusive Ballooning, who are fresh from another ratified Guinness World Record for being the first people to successfully fly a hot balloon in all 50 U.S states.
The existing world record in 2011 saw 49 balloons fly across the channel, however with an estimated 100 hot air balloons taking part in 2017, the record is set to be smashed whilst raising thousands of pounds for charity. The flight will be on standby from Sunday 5th March, awaiting the correct weather conditions.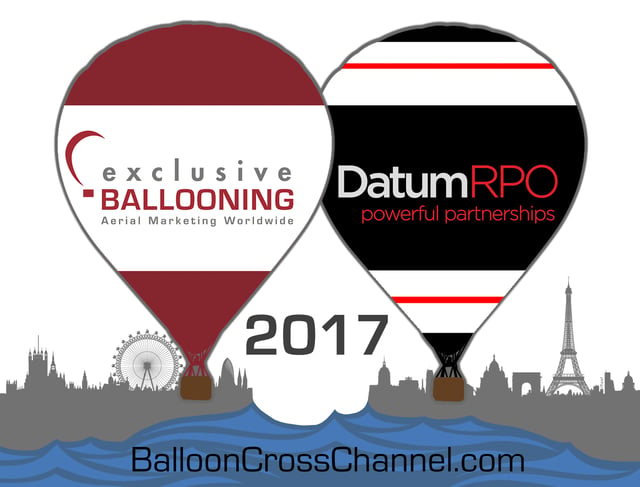 Andrew Holly, Operations Director Exclusive Ballooning comments:
"I'm always asked about my favourite flights having flown for 20 years all over the world. Without doubt, the channel crossing flight in 2011 is my number one and the opportunity to repeat this was just too tempting.
We're delighted to be able to share this experience with so many other friends and balloonists and also give the opportunity to those new younger pilots who were not eligible to take part in 2012. We are delighted to announce that we now have over 100 balloons participating in The Datum RPO World Record Cross Channel Flight".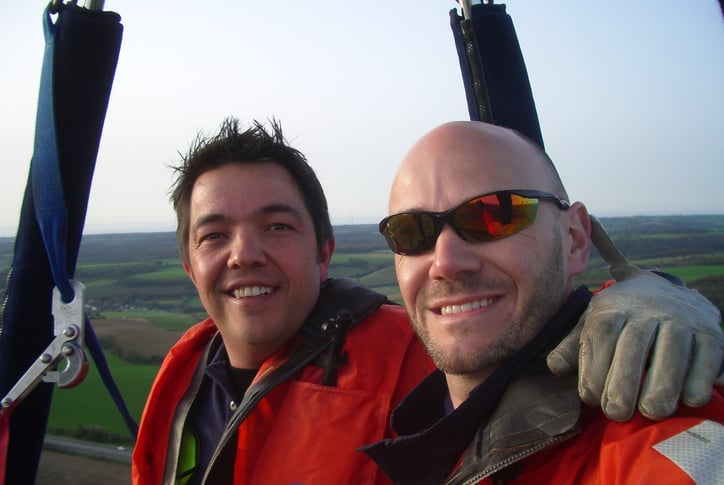 Pilots James Strickland (left), Ashley Moore (Right)
James Strickland, Co-Founder of Datum RPO comments
"Having flown balloons all over the world, taking part in cross-channel flight in 2011, I can honestly say there is nothing quite like it, it was truly amazing.
Crossing one of the world's busiest shipping lanes, in a hot air balloon is a unique and amazing experience, especially in an immersion suit. This event brings out the adventurer in me and I'm looking forward to this intrepid experience again."
More information about the record attempt can be found on the official website www.ballooncrosschannel.com.
About Datum RPO
Datum RPO are experts in recruitment process outsourcing and handle the entire recruitment process for some of the UK's biggest companies.
As experts in procuring and managing temporary and contract agency labour, we provide a complete Recruitment Process Outsourcing service that helps our customers become more efficient, whilst delivering savings of up to 12% on existing spend.
Find out more about the Datum RPO difference at www.datumrpo.com