Datum RPO and Exclusive Ballooning are delighted to announce another World Record attempt - a mass hot air balloon crossing of the English Channel flying from England to France.
Datum RPO who are backing the project will be proudly leading the group over the iconic white cliffs of Dover and out over the busiest shipping lane in the world.
The existing world record saw 49 balloons fly across the channel in 2011 and so our minimum aim is for 50 hot air balloons with the added benefit of raising funds for charity at the same time.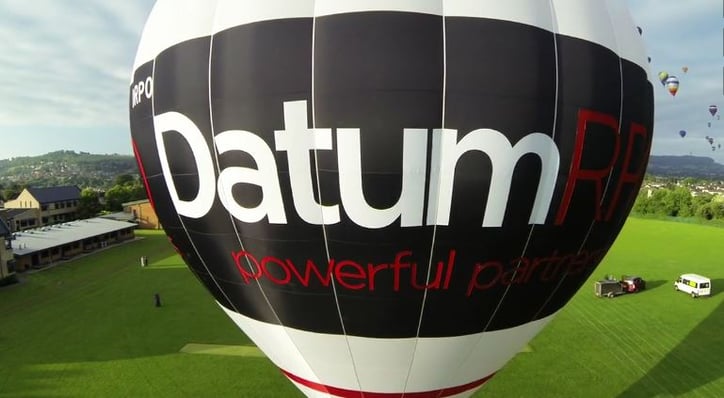 "I'm always asked about my favourite flights having flown for 20 years all over the world. Without doubt, the channel crossing flight in 2011 is my number one and the opportunity to repeat this was just too tempting. We're delighted to be able to share this experience with so many other friends and balloonists and also give the opportunity to those new younger pilots who were not eligible to take part in 2012"
Andrew Holly, Operations Director Exclusive Ballooning
"Having flown balloons all over the world, taking part in cross-channel flight in 2012, I can honestly say there is nothing quite like it, it was truly amazing.
Crossing one of the world's busiest shipping lanes, in a hot air balloon is a unique and amazing experience, especially in an immersion suit. This event brings out the adventurer in me and I'm looking forward to this intrepid experience again."
James Strickland, Group Director Datum RPO
The Datum RPO Cross Channel World Record Flight will take place in the Spring of 2017 and plans are well underway. The official website for the record attempt is www.ballooncrosschannel.com where applications to take part in the flight can be made.