Top Datum RPO eGuides: A 2018 recap
20 December 2018
Following an excellent year of informative guides and thought-leadership pieces, Datum RPO have issued a list of our most-downloaded content throughout 2018.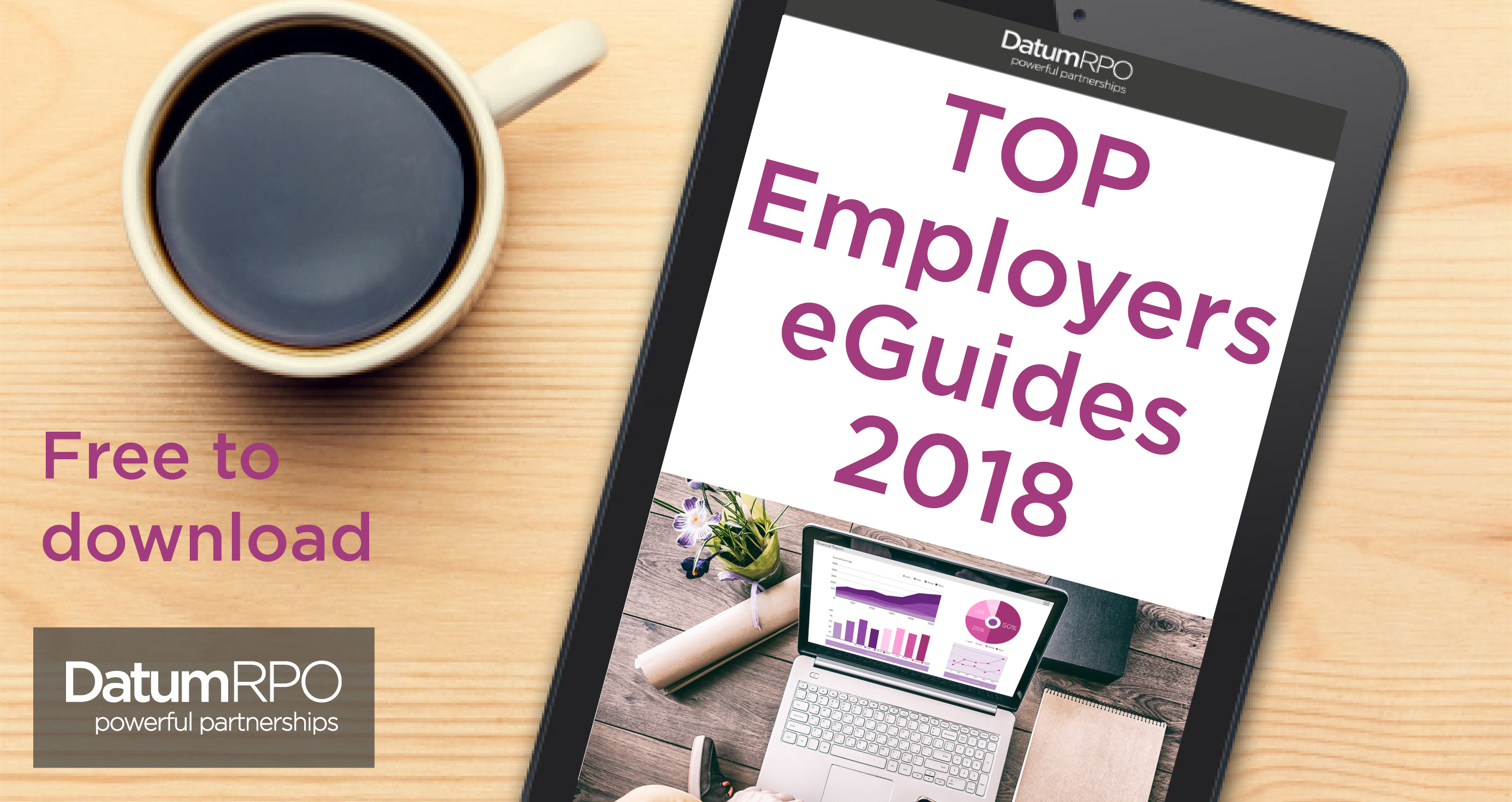 Our top eGuides for 2018 are as follows:
Your Complete Guide to Reducing Agency Labour Spend

How having full visibility and control of your labour can improve your bottom line.

The Harsh Reality of Modern Slavery and How Businesses can Mitigate Against it

Information, insights, video's and action list for SME's and large businesses.
Brand Protection for Employers using Recruitment Agencies

Ensure your brand guidelines are met when using various recruitment agencies.

Top 100 Underpaying UK Employers Named and Shamed

A detailed report listing the top 100 underpaying UK employers.
Your Essential RPO Savings Report

A detailed report looking at RPO cost savings of four leading organisations.

Labour Compliance Get-Out-Of-Jail Card

The Ultimate Guide for Large Companies that use Agency/Contract Workers.
Managing Contingent Workers

Why do only 17% of UK companies have policies to support 'non-traditional' labour?

An Introduction to IR35

Your Complete Guide to the UK's Most Disruptive Change in Tax Law for UK Employers & Contractors.
Datum RPO are experts in recruitment process outsourcing and handle the entire recruitment process for some of the UK's biggest companies.
As experts in procuring and managing temporary and contract agency labour, we provide a complete RPO service that helps our customers become more efficient, whilst delivering savings of up to 12% on existing spend.
Find out more about the Datum RPO difference at www.datumrpo.com