5 Things Busy Professionals Should Know About Preventing Burnout
24 September 2019
As a working adult, you know the value of hard work and dedication. However, if all of that hustling has you feeling super stressed, it may be time for some changes. You don't have to stop pushing yourself completely to avoid feeling burned out. However, you do need to make an effort to reduce that daily tension and manage the effects of stress on your life. To help you have it all, here are a few things every busy professional should keep in mind.
1. Spending Time Outdoors Can Help You Unwind Quickly
Studies have shown that workers who spend a few minutes in nature come back to their work far less stressed, and much more focused. Taking a morning trek on a nearby nature trail or spending your breaks in a neighboring garden could be all you need to tame any anxiety you feel at work. But if you really want to max out those benefits for your body and mind, you should think about picking up a new outdoor hobby. Walking and hiking are simple choices, but you should think about challenging yourself with something more adventurous, like climbing, kayaking (inflatable kayaks can be purchased online for £69.99), or surfing.
2. Disconnecting from Your Phone Can Help as Well
The constant connection we all live with has started to take a toll on our physical and mental health. So if work and life have you constantly answering emails, texts, and social media posts, you may need to just put your phone down. If you need a little help disconnecting and reducing your online time, you can use the settings in your smartphone or even apps to limit screen time and help you relax more. However, if you really cannot afford to miss an important call from your clients or your boss, you can still disconnect from the rest of the world. Look into ways to use your phone's "do not disturb" feature to filter important phone calls.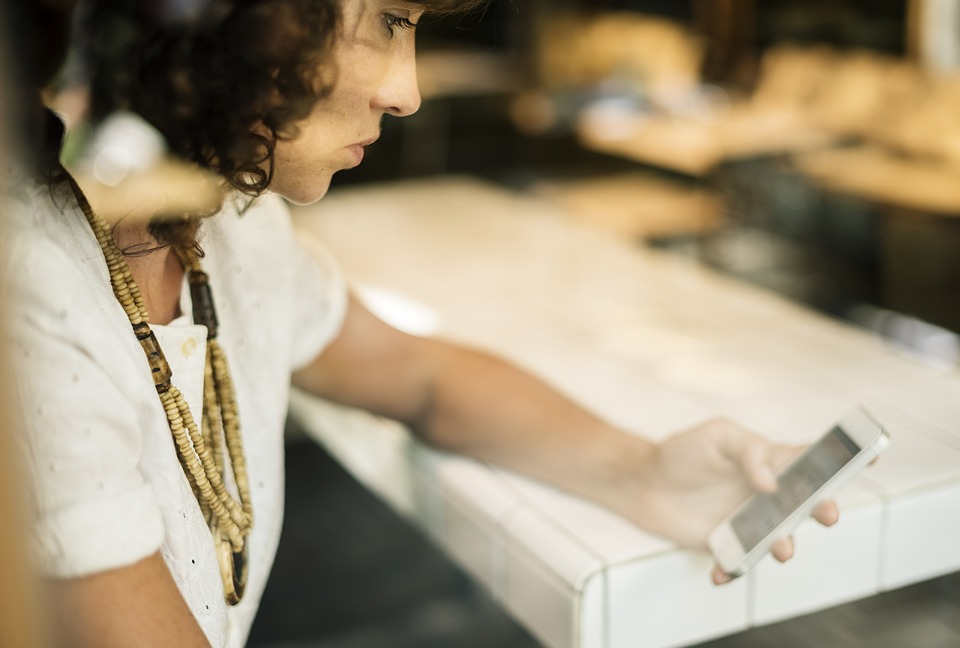 3. Achieving Work-Life Balance Is Totally Doable
Have you made it this far and you're still not sure whether you're at risk for burnout? Well, if you generally feel anxious before work and have a hard time focusing, then you may be on your way to being tapped out. That could mean you need to find ways to build better work-life balance. Schedule in time to work from home, and be sure to prioritize personal health tasks, like seeing your doctor or dentist. If none of that seems to work, it may be best to move on. Giving up a job is not always easy, but you will know you made the right choice if you feel some immediate relief and start to feel like yourself again after quitting.
4. Pay Attention to Your Diet
Sticking to a healthy diet can work wonders for both your mind and body. However, while developing a balanced, nutritious diet is extremely important, it's also crucial to pay some attention to your gut health. According to research, the state of your stomach and its microbiome can have an effect on your mood, which, as you know, can throw off your entire day. To keep your gut in great shape, talk to your doctor about taking supplements, and try to incorporate gut-healthy foods like yogurt and kefir into your meals. Before long, you'll feel a significant shift in your mood, allowing you to focus on other aspects of your life.
5. Creating a Stress-Free Sanctuary at Home Is Crucial
So much of what you do during the workday can impact your stress levels. From taking breaks outside to separating from social media, a few small changes can make your days easier. To really avoid the impact of chronic stress and career burnout, however, you should be able to come back to a comfortable home. Your home should be a haven from stress, and you can start making it that way by clearing out clutter. Being more organized will help your space feel more relaxing and make preparing for your days much less hectic. Also, be sure to create some additional comfort in your bedroom. That way, you can get better sleep at night and thrive at work and in your personal life throughout the day. After you're done declutter, bring in a maid service to give your home a thorough cleaning.
You won't be your best at work if you are constantly feeling burned out! Take more time to attend to your own needs. Get some fresh air, get away from your phone, and be sure to get the rest and relaxation you need at home.
Photo Credit: Pixabay
Content Credit: Julie Morris
---
About Datum RPO
Datum RPO are experts in recruitment process outsourcing and handle the entire recruitment process for some of the UK's biggest companies.
As experts in procuring and managing temporary and contract agency labour, we provide a complete RPO service that helps our customers become more efficient, whilst delivering savings of up to 12% on existing spend.
Find out more about the Datum RPO difference at www.datumrpo.com