4 key legislative updates for 2018
29 November 2017
What major legislative changes can we expect in 2018? How might they impact on UK businesses? In our latest guide, Datum RPO explore some key changes to 2018 that may require significant operational adjustments as a result.
We have provided an overview of the following key changes for 2018, including key information, an operational date and how best to prepare:
Gender Pay Gap: First Reports (April 2018)
General Overview:
Gender pay reporting legislation requires private and voluntary sector employers in England, Wales and Scotland with at least 250 employees will be required to publish information about the differences in pay between men and women in their workforce, based on a pay bill 'snapshot' date of 5 April 2017, under the Equality Act 2010 (Gender Pay Gap Information) Regulations 2017.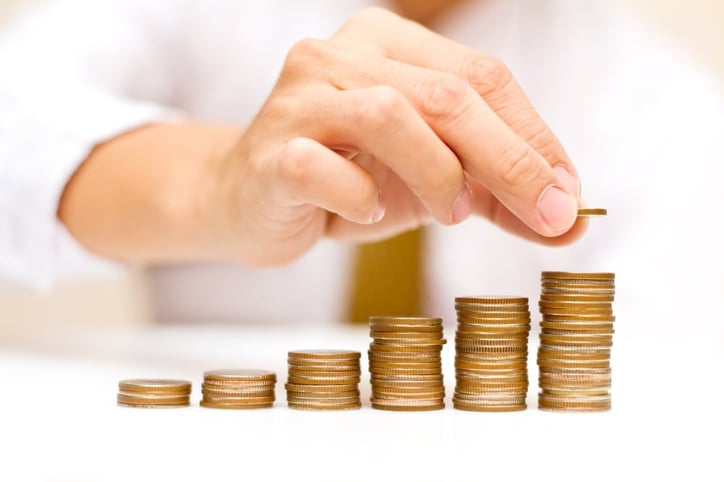 Termination Payments: Taxation (April 2018)
General Overview:
The government plans to make changes to the taxation of termination payments from April 2018. The measure effects employers who make termination payments and employees who receive them.
"This tax information and impact note aligns the rules for tax and employer National Insurance contributions by making employer NICs payable on termination payments above £30,000."
(HM Revenue & Customs)
The measure aligns the rules for tax and secondary National Insurance contributions (employer (NICs)) by making an employer liable to pay NICs on termination payments they make to their employees.

An employer will be required to pay NICs on any part of a termination payment that exceeds the £30,000 threshold.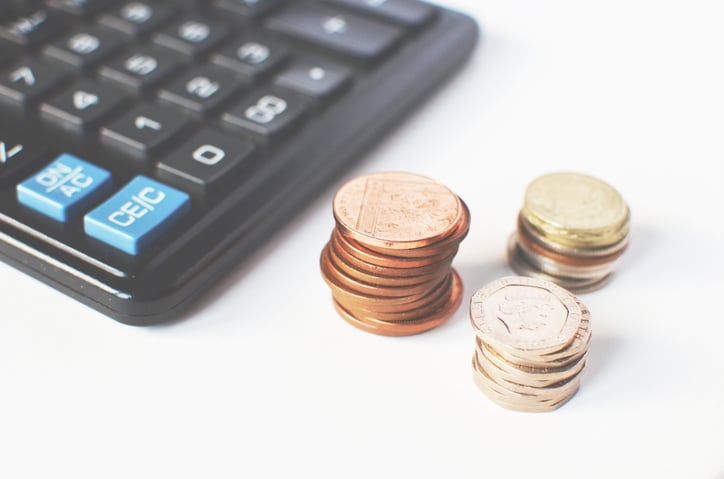 Restriction of Employment Allowance: Illegal Workers (April 2018)
General Overview:
Fom April 2018, the Home Office plans to introduce a further deterrent to the employment of illegal workers. New proposals will mean that an organisations Employment Allowance would be removed for one year from those who receive civil penalties for employing illegal workers.
"Employers who hire an illegal worker face civil penalties from the Home Office. The government will build on this deterrent by removing a year's Employment Allowance from those receiving civil penalties, starting in 2018."
(HM Revenue & Customs)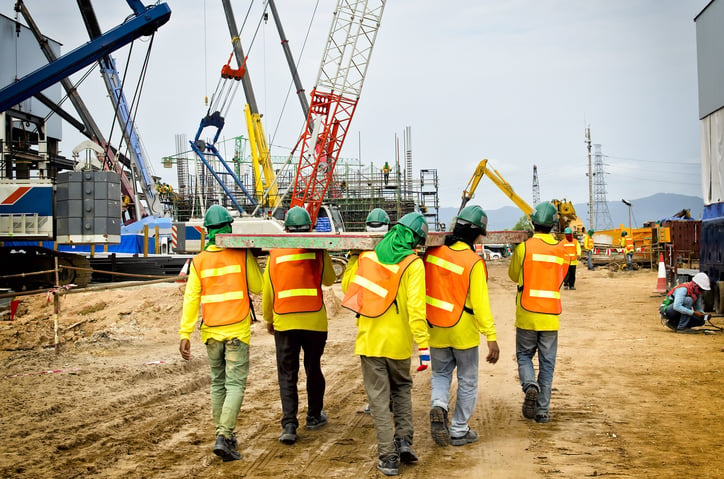 General Data Protection Regulation (GDPR) (May 2018)
General Overview:
In May 2018, the UK will experience the most drastic change to how personal data is collected, stored and distributed amongst businesses in the UK and EU.

GDPR is a Europe-wide set of data protection laws designed to harmonise data privacy practice across Europe, with emphasis on protecting citizens and their personal data, and giving users more information about and control over how it's used.

The need for this updated set of laws has stemmed from a variety of reasons, the most significant being the surge in Internet usage and technological advances such as Cloud storage, an attractive target for online hackers.


To find out more (including key employer action points and in-depth discussions) download Datum RPO's latest guide: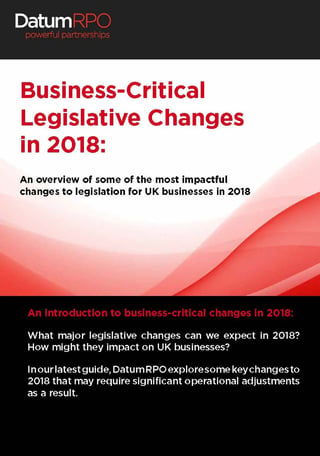 About Datum RPO
Datum RPO are experts in recruitment process outsourcing and handle the entire recruitment process for some of the UK's biggest companies.
As experts in procuring and managing temporary and contract agency labour, we provide a complete RPO service that helps our customers become more efficient, whilst delivering savings of up to 12% on existing spend.
Find out more about the Datum RPO difference at www.datumrpo.com