Download your copy now...
Your Guide to Complying with the Modern Slavery Act 2015
This document is designed to help you understand everything you need to know about the Modern Slavery Act 2015 (MSA).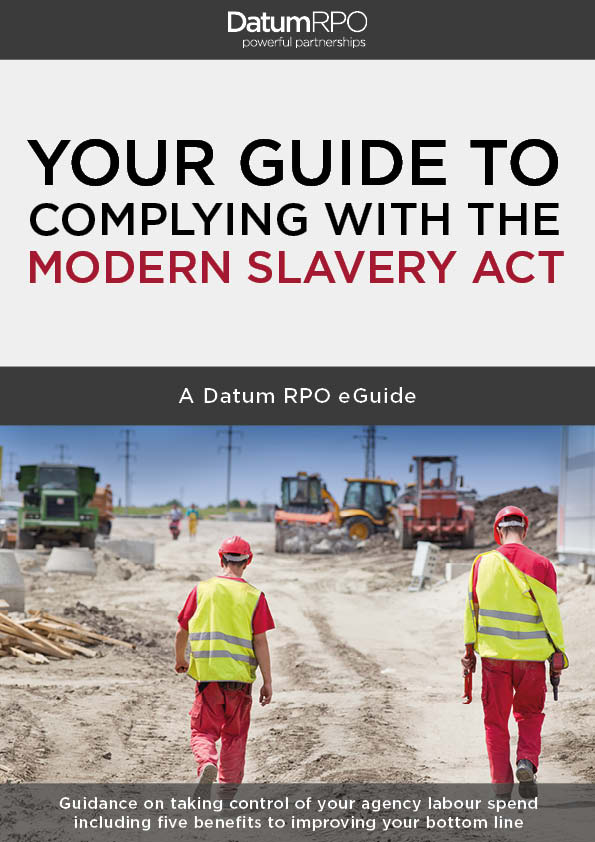 The following guide includes:
An overview of the MSA and why it was introduced;

Advice on how to comply through a recommended action list;

Suggested topics to include in a MSA statement;

How Datum RPO can assist in the process.

Additional recommendations provided by Edward Naish from PricewaterhouseCoopers
Once you've completed the form, you will receive an email with the download attached!