Download your copy now...
Temporary Workforce Compliance: Are your agency workers compliant?
(including key stats from previous Datum RPO client audits)
When managing temporary workforce compliance, one of the most fundamental aspects to consider is whether your workers are operating legally. In the UK, around 81% of businesses recruit their employees through the use of recruitment agencies. The same report found that 59% of those companies did not have a process in place to evaluate agency performance, leaving the end client vulnerable to risk of non-compliance through their un-regulated agency workers.
Datum RPO has created a guide that will explore some of the legal issues associated with managing a large temporary workforce, and how regular agency audits can ultimately prevent significant legal fines and a damaged brand reputation.
This download also included key statistics from previous client audits.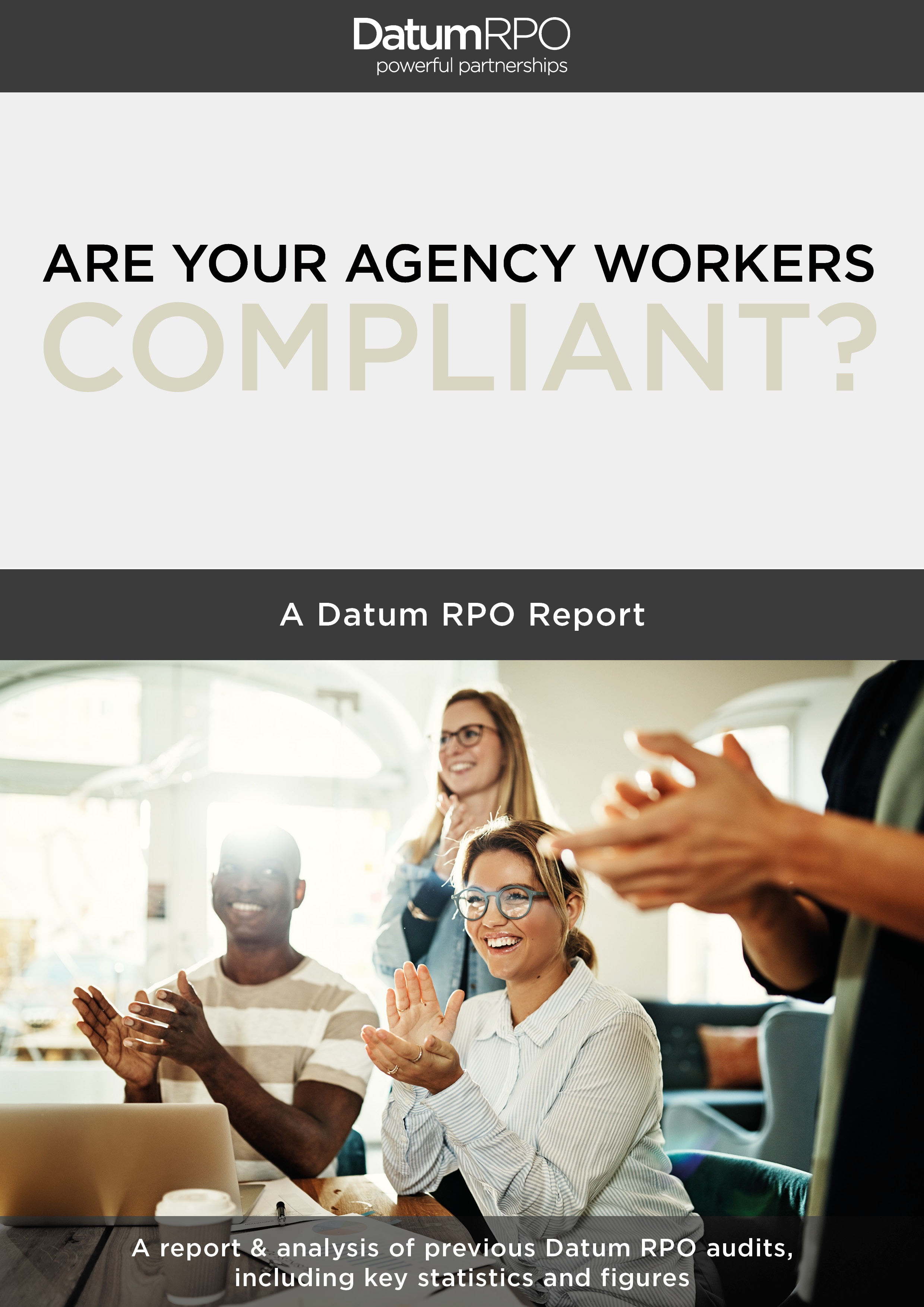 The following guide includes:
4 compliance issues as reported through previous client audits

Key industry facts and statistics

How Datum RPO can prevent these issues
Once you've completed the form, you will receive an email with the download attached!