Download your copy now...
Complying with the Apprenticeship Levy 2017:
Including an 'Apprenticeship Levy Calculator'
In an attempt to pand the total number of apprentices in England to three million by 2020, the Government has implemented an apprenticeship tax to be charged to large employers, which will be introduced in April 2017.
The following document will give you an overview of the Apprenticeship Levy; who needs to pay it, how it'll be collected, compliance, how employers will benefit, choosing Government-approved training and much more.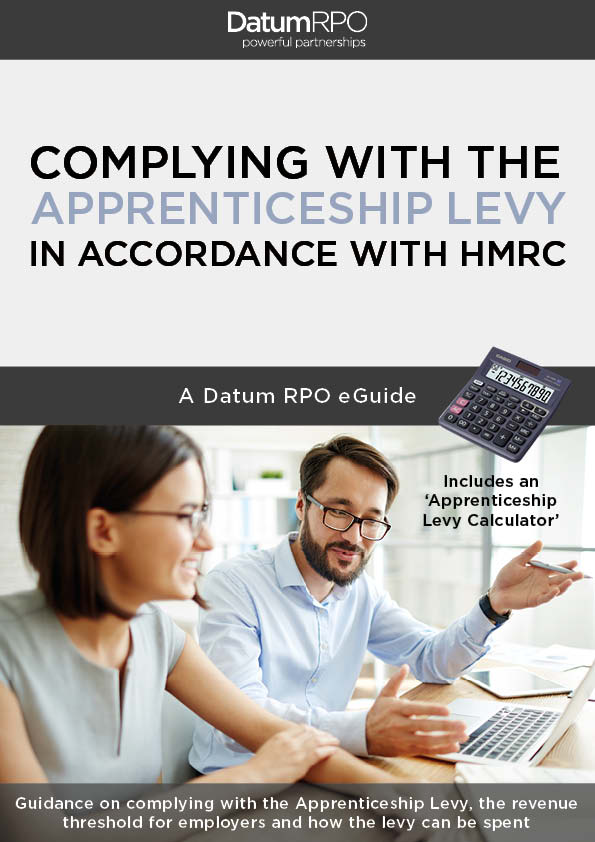 The guide includes:
What is the Apprenticeship Levy 2017?
Who needs to pay it and how will it be paid?
What do employers get from the Apprenticeship Levy?
Choosing and negotiating apprenticeship training
How small employers are also affected
A free 'Apprenticeship Levy Calculator'

How Datum RPO can help
Once you've completed the form, you will receive an email with the download attached!